Bad luck at the 43rd Adenauer ADAC Circuit Trophy
24.06.2012
After the 24h race a well-deserved break theVLN invited for the 43.Adenauer ADAC Circuit Trophy. Also on board again was of course again the Frikadelli Racing Team, which wanted now in 4th race ofe the season 2012 pickup on the excellent results of the 24h race. The driver combination for the weekend was with Sabine Schmitz (Barweiler), Patrick Huisman (Netherlands) and Chris Brueck (Cologne) once more set up with fast, well experienced pilots. That the longer break has been used effectively, was already shown in the free practice. The Porsche GT3 R was, as expected, quickly and perfectly set up so no further significant changes were needed anymore before the race.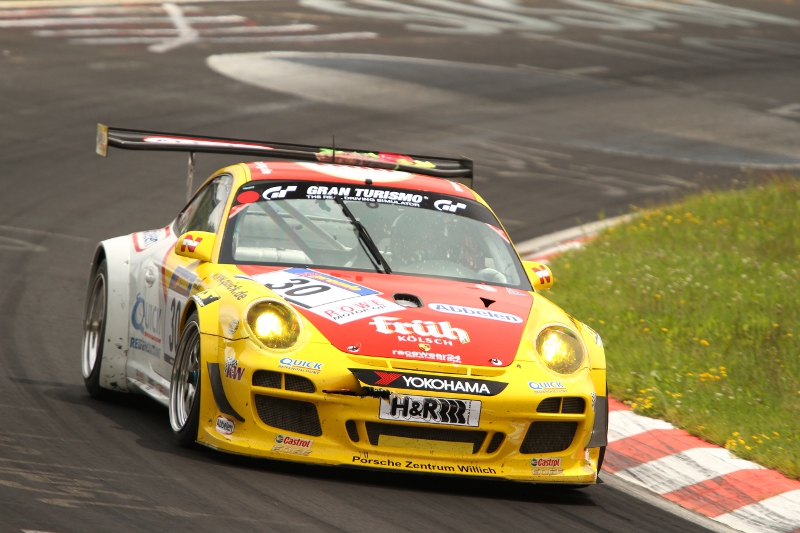 But there was little change for the qualifying, because this time the Flying Dutchman Patrick set the fastest lap at the end of the training. Despite some yellow flags and not perfect traffic Huisman placed with a 8:12.309 a superb 8th starting position.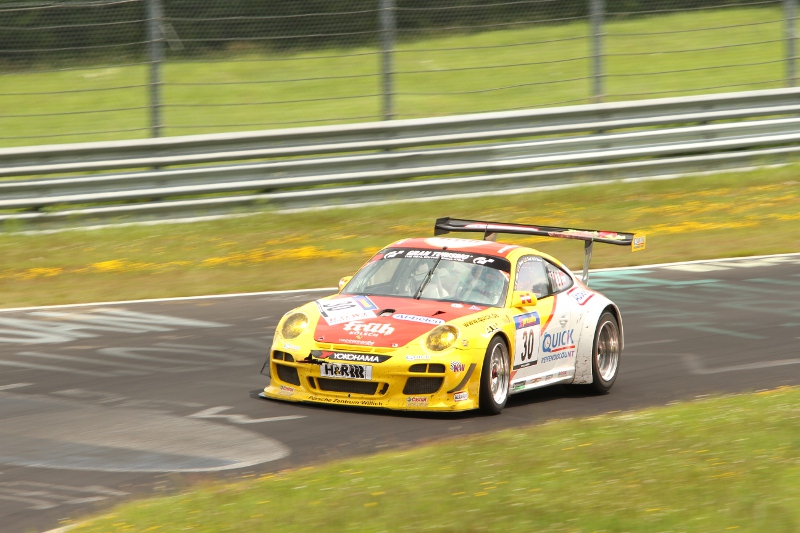 Sabine had no easy task in the beginning of the race, but it was a newly sophisticated tactics of team manager Frank Lynn and data engineer Erik Meyer to set. The Speedbee managed a balancing act between saving fuel and fast laps excellent, though the tactic was not to end on a knife edge. With everyones fingers crossed, Sabine made it in the pit lane, with the Frikadellis leading the field.
With the first, scheduled refueling stop, the driver swoped and with a full tank Patrick Huisman went to the track. One man did his job well and could go along with consistently fast lap times, the pace of the leaders.
The thick end, however, came short and hard. In the 13th lap, the Porsche had a dramatic accident. In this round, the right rear wheel must have picked up a foreign body, which meant that at the end of Doettinger Hoehe the tire blew at 277 miles an hour. Without notice and in a fraction of a second the rear of the car went. Only years of experience and the lightning-fast reaction of Patrick Huisman is due to the inevitable departure of the circumstances was in accordance with lightly. Patrick himself survived the collision with the barrier well, but the damage to the vehicle was that bad that the race finished here.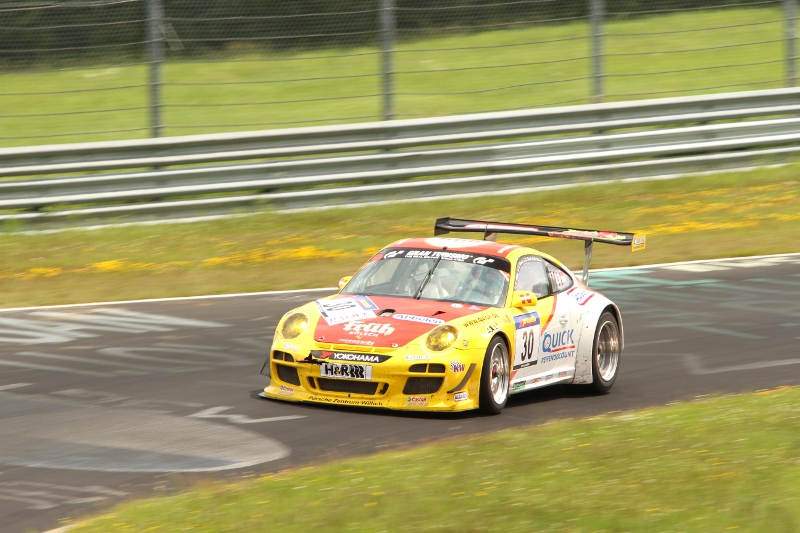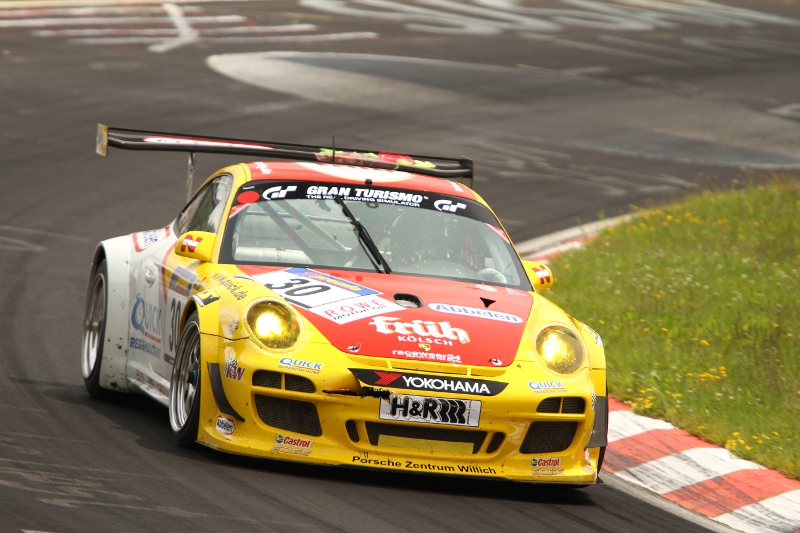 Thus, the race for the team by team boss Klaus Barweiler Abbelen was terminated early, but of course the team will also be at the next race in two weeks at the start, to build on the success of the 24h race.