Exciting beginning with Porsche double-pack
30.03.2014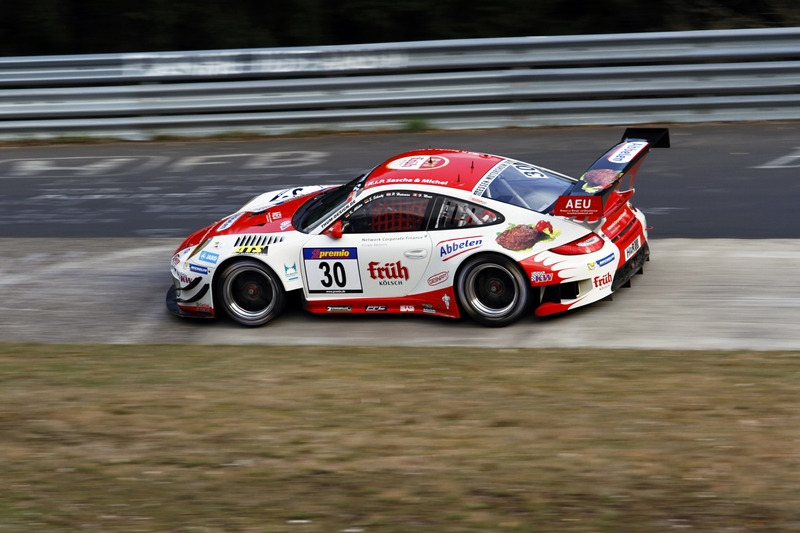 The Frikadelli- Racing Team from Barweiler experienced a patchy weekend at the beginning of the 2014 season. While the Porsche GT3 R wanted to build on the successes of the last season, the big meatball was supported by a little brother – the new assembled Porsche Cayman.
Already during training the fastest meatball of the world couldn't achieve a thing. The team piloting the car – Klaus Abbelen, Sabine Schmitz (both from Barweiler) and Patrick Huisman (Netherlands) – risked everything after a few lapss and wanted to pull a really fast time out of thin air at the end of the training session. Unfortunately some crash sites and yellow phases caused the termination of the final lap and the team had to be satisfied with a rather sober 22nd starting place.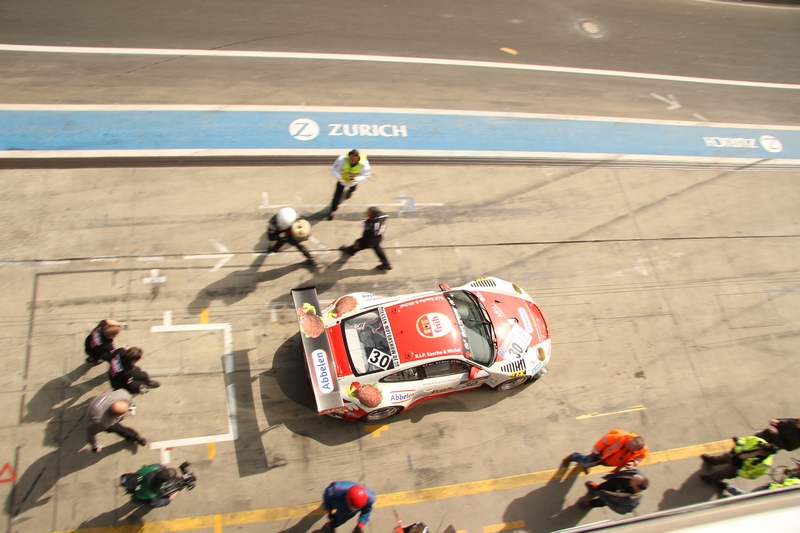 Patrick was responsible for the start and showed a spectacular chase after the opponents ahead of him, which were well placed with 180 starters at this weekend. After round 2 the Dutchman was already at position 10 and it should continue like that. The tactic was adjusted accordingly too and before the upcoming traffic could become an obstacle, a short pit-stop, which was normally due at the end of the race, was preponed. Thereby the Porsche fell back in round 3 to 22nd – but this shouldn't be the end of it.
But unfortunately the advantage didn't pay out. Huisman collided with a car he wanted to outstrip and so damaged the rear suspension. To be sure he could save the car to the box, but due to the consequential damages the vehicle had to be given up.
The little brother of fastest meatball of the world got luckier. The Porsche Cayman S, piloted by John Shoffner, Janine Hill (both from USA) and Antony Ashley (South Africa), started for the first time at the VLN as "J2 Racing Team" under the flag of the Frikadellis. The likeable trio made big plans for the coming season and wants to start at several races of the VLN and the RCN championship. With a 9:36 nobody was dissatisfied and even the start, driven by Janine, proceeded smoothly. Over the distance the new assembled vehicle revealed itself as absolute reliable and with the gathered insights the crew can refine the setup in order to win the fiercely contested cups of the V6 class. John Shoffner was delighted after his turn: "For us it is a real challenge, but it is simply great fun to drive on this track with this team."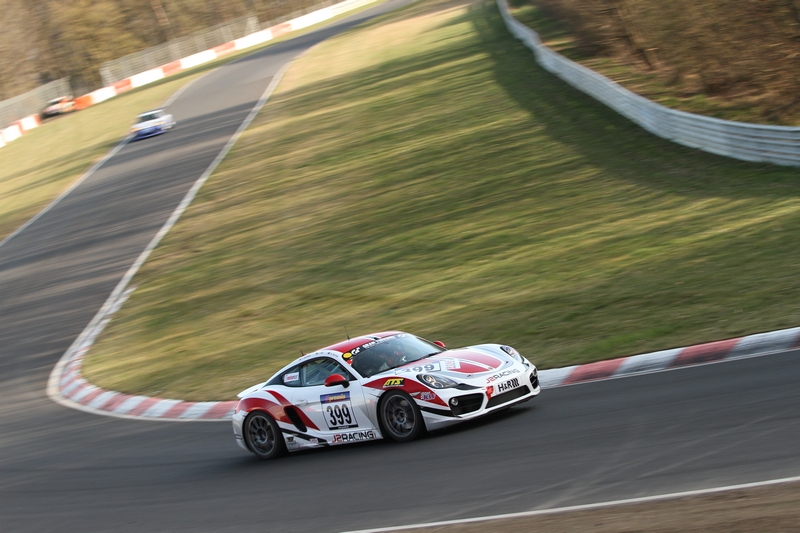 At the next race in a fortnight the third vehicle; the Audi TTRS, will be put to the start. This will delight, especially for Lucas Klapperich who had an extra bit of work with the extended motor pool over the last weeks. "We had worked really hard, but when you look at the drivers of the Cayman after the race, you know why you did it," he attested satisfied after the race.
Photos: Daniel Schnichels / Dominik Sternberg
Text: Hendrik Kebben