Frikadelli- Racing once again on the victory podium
30.09.2013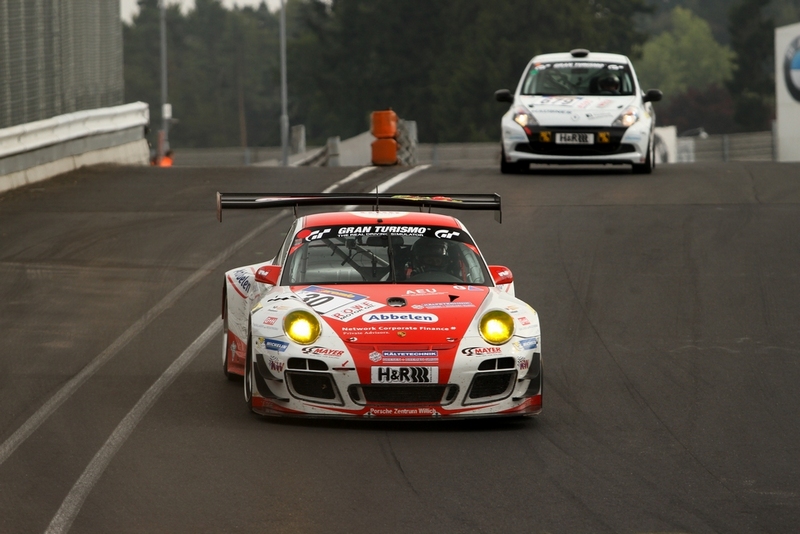 Bright faces in glorious weather were shown at the last run at the VLN long-distance championship from the Frikadelli- Racing team from Barweiler. With the second place the private Porsche troop was standing on the victory podium again
For the well-practised trio consisting of Sabine Schmitz, Klaus Abbelen and Patrick Huisman it seemed obvious to play a part at the very front of the race after the bad luck during the last race. The signs were looking good – at least the weather shouldn't stop this project now. With a glorious blue sky and pleasant temperatures the qualifying couldn't start under better conditions. Typical for the Frikadelli the final attack at the battle against the clock was stretched out till the very end. Patrick started at the end with a fast round and entered the Nordschleife while most of the other drivers had stopped their cars already. At the now nearly free track the Dutchman could show his skills and carved with a 8:04.795 a very fast round unto the Eifel- course. With a solid third starting position the race could begin rather relaxed.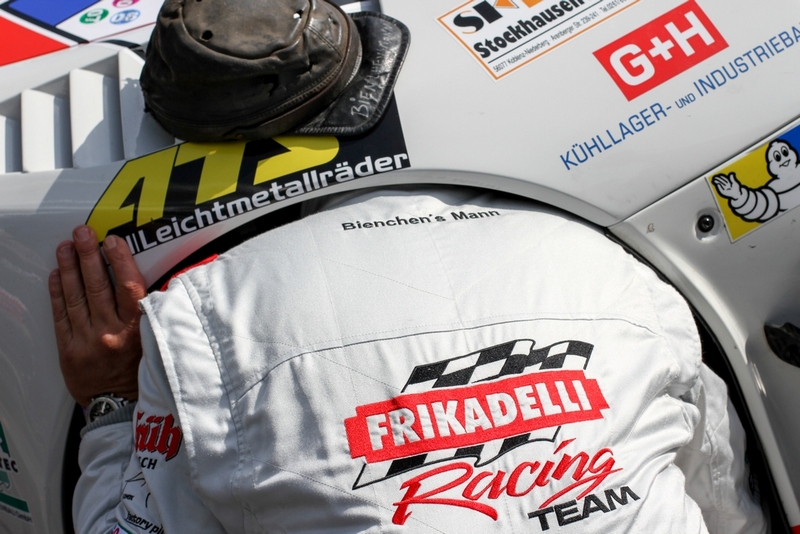 But already the start was quite exciting. The starting driver Patrick pressed hard towards the two drivers in front of him and conquered the second position even before the pack entered into the Nordschleife. Here at the old Eifel- course around the Nürburg castle he wrestled down the leading driver and shouldn't give up the lead for a long time. The four leading cars displayed an infernal slipstream duel but the meatball was unstoppable. While having the lead Huisman switched the car over to Sabine who fought over the complete stint a hard duel against the Belgian BMW from Marc VDS who rightfully won the overall victory at the end. As the third pilot the "Frikadelli" himself took over the wheel at round 18. Already at the last race Klaus was distinctly faster in the car from Zuffenhausen but he wanted to do an even better job this time. The team chef was true to his word and drove the fasted meatball of the world towards a place on the victory podium till the switch to Patrick Huisman who was supposed to drive the last turn.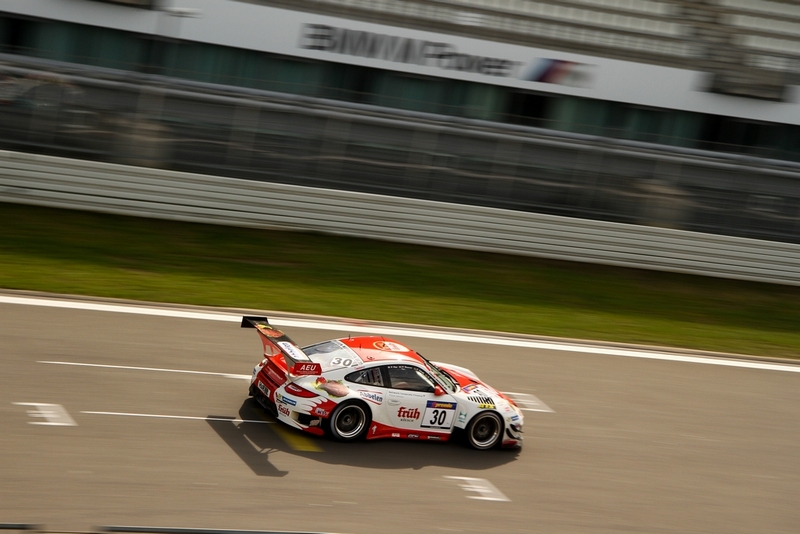 At this stop the team lost one place whereby the Porsche had to enter the track behind the Busch twins. For the final laps a new duel between the rivals took place which cost the Frikadelli- team verily nerves. The two opponents chased each other unbound without the possibility for the meatball to gain an advantage. Only at the final round the flying Dutchman could send the redemptive radio signal at the area of the little carussel: "I've got him, we are in 2nd position!" Now Patrick left nothing to chance and saved the second position till the finish line. As it is right and proper for the Porsche- team the second place was celebrated accordingly which was allegedly commented personally by the VLN annotator at a late hour.
Text: Hendrik Kebben
Photos: Dominik Sternberg