Great double success of Frikadelli
08.07.2012
Summer in the Eifel region in itself is remarkable, but not only the weather was unusually good in the 5th race of the VLN. Whoever did read the starter list of the 52nd ADAC Reinoldus race, thought to see a printing error, but team manager Klaus Abbelen was once again good for a surprise.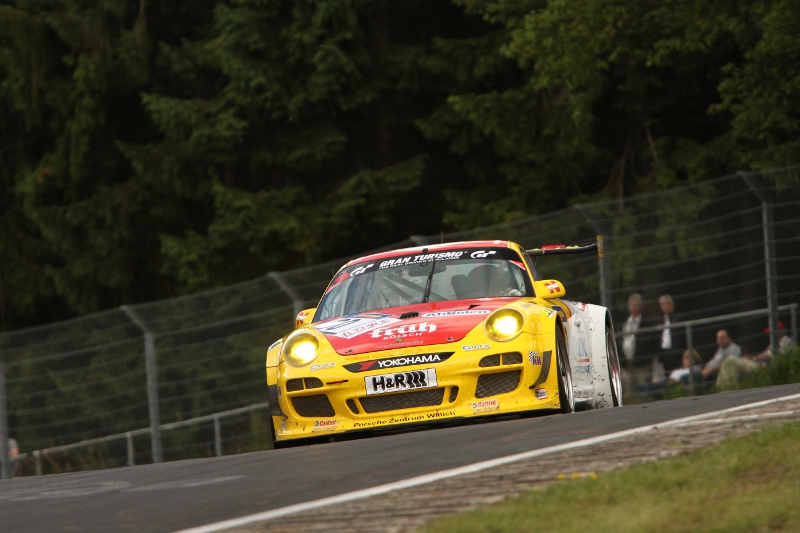 The training for the race again ran smoothly for the three driver Sabine Schmitz, Christopher Brueck and Patrick Huisman. Whilst the track was still damp at the beginning, the lap time tumbled thanks to the quick drying asphalt and after all the pilots successfully doing their laps, it was a 8:16.140 which did let the Barweiler race team start in the top ten.

First driver this time was Chris Brueck. The Cologne did his job well and moved already after the start one position forward.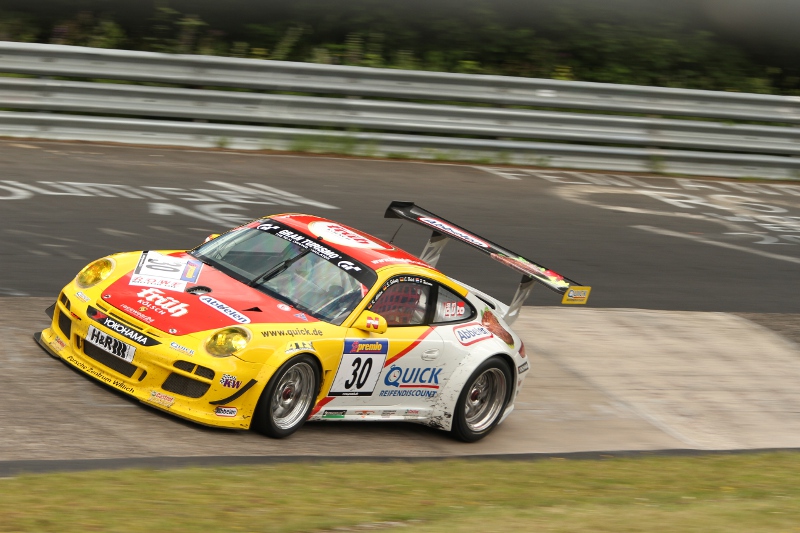 After a hard battle with the competition for several laps, he handed the car scheduled to Sabine. The Speedbee continued the hunt and made also no mistakes. In the meantime arrived at position 5 she gave the car on the final turn to Patrick. The Flying Dutchman outgassed again and drove in the first positions. Only for a Splash & Dash, a quick refueling before end of the race, Patrick came back to the pits. After a thrilling final battle, he finally managed to clinch the 4th position defended it to the finish.

Klaus enjoyed the race from a completely different perspective. He had the opportunity to test the fast BMW Z4 GT3 for Team Schubert, which did the 24 hour race with stunning lap times. The car he was to share this weekend with Claudia Huertgen and Abdulaziz Al Falsal. Even in the training Frikadelli coped well with the unfamiliar car and felt well beyond the steering wheel of the Bavarian car.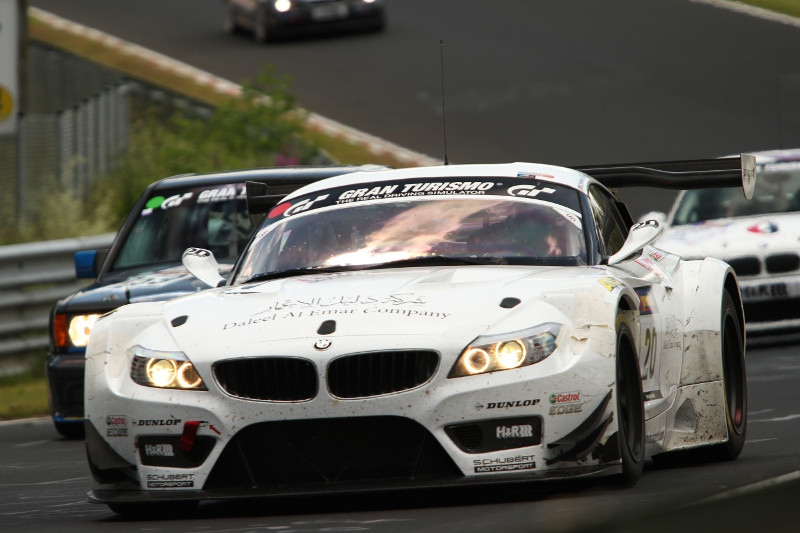 In the race a little disappointment came, as Klaus in round 2 had contact with another car suffered a technical failure and had to go for a unplanned repair to the pits. After a successful repair, the car was able to get back on track and Klaus could show with times around the 8:30 minutes in his first race on the foreign vehicle that he is not only fast in a Porsche.



Thus, the weekend was very successful for Frikadelli Racing and the team will go back on the start of the next VLN in two weeks.