If the 6h race goes bad ...
24.08.2014
After the Frikadelli team won over half of the races of the current season it hoped they should be victorious at the Opel 6h ADAC Ruhr-Pokal-Race. After a strong opening phase a victory seemed to be within reach, but the erratic Eifel- weather thwart the gun of of birthday boy Patrick Huisman.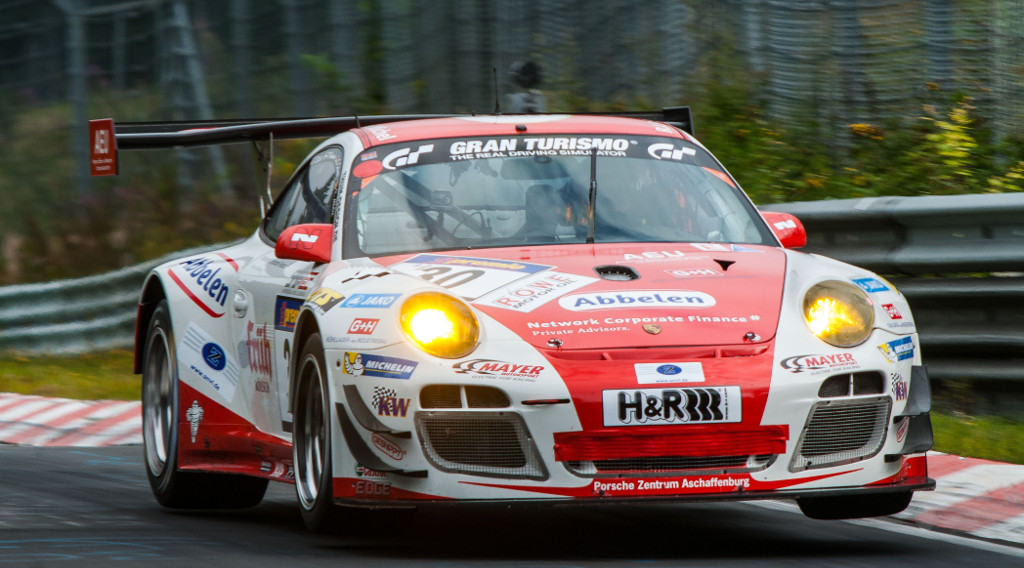 The 6h race is undoubtedly the highlight of the VLN long- distance season. Only once a year the teams have the opportunity to drive over Nordschleife. The Frikadelli team had once again the chance to continue with their winning streak. With Klaus Klaus Abbelen, Sabine Schmitz (both Barweiler), Patrick Huisman (Netherlands) and Frank Stippler (Bad Münstereifel) the Porsche 911 GT3 R was casted perfectly.

With a fifth position the team didn't have the perfect staring position for the race, but Patrick gave his best to win on ground. At the first bend the fastest meatball of the world took over his two opponents and entered the Nordschleife on position three. Still at the end of the staring round Patrick managed it at the Döttinger Höhe to overtake the lead in a spectacular way.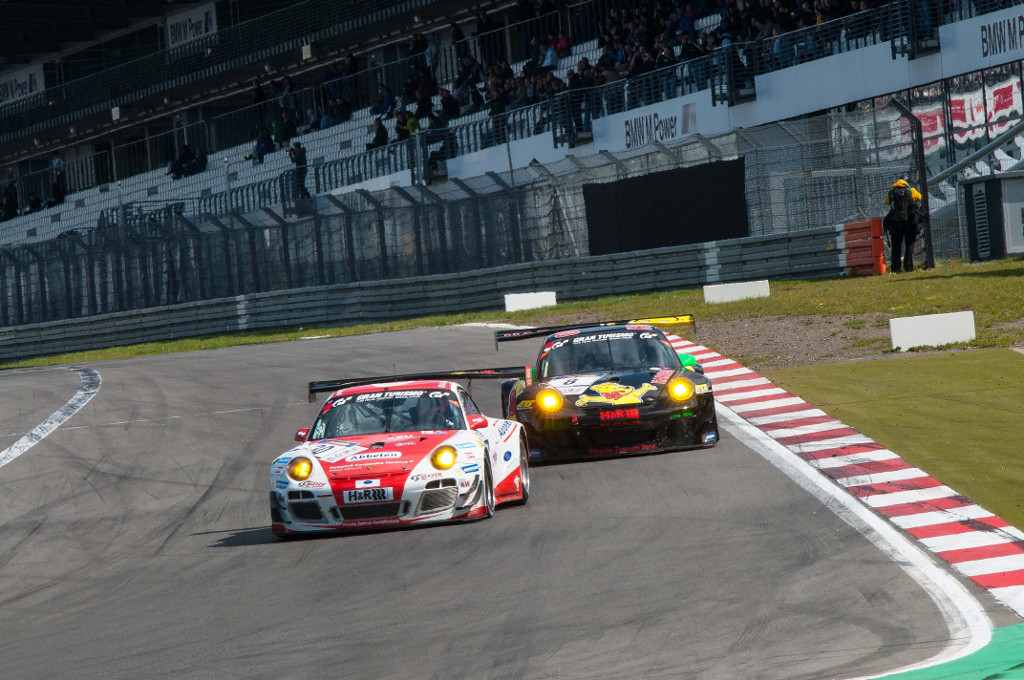 Until round 8 the Dutchman was able to gain a comfortable head start when he delivered the car to Frank Stippler. From now on the race wasn't as easy to predict as before due to the changing weather conditions which made the right tyre choice crucial. While the track was dry at the beginning of the race, the rain caused flooding in a few places. Frank conquered the challenge without a mistake and could deliver the car without a scratch to Patrick. The weather was responsible for the mix up of the time table – while the Frikadelli team was listed at the third position – a place at the podium was still possible.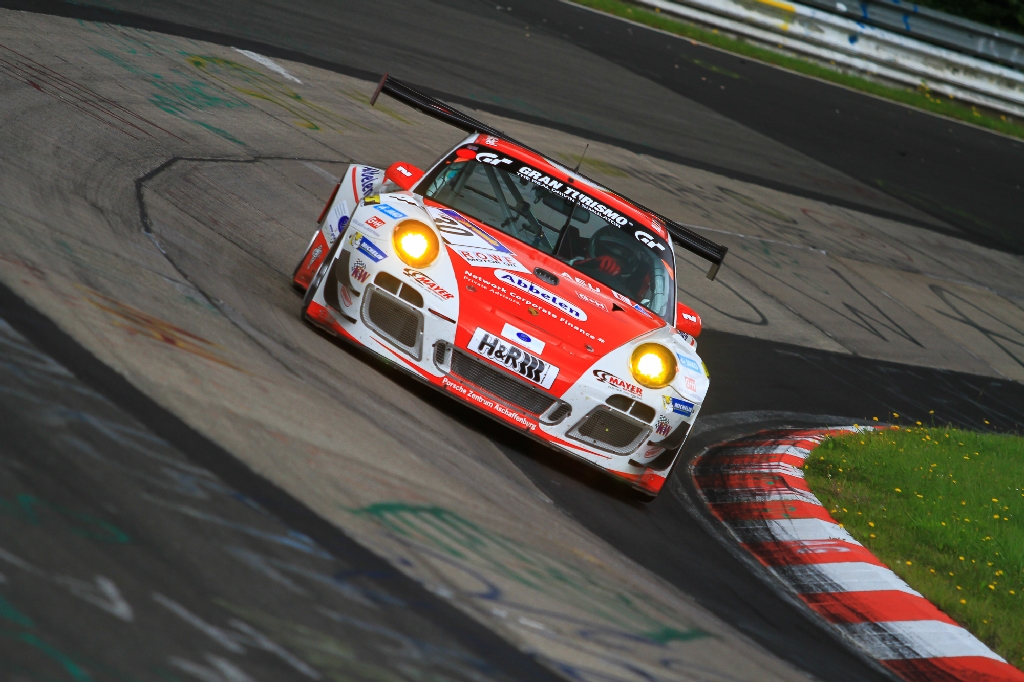 The race came to a sudden end when Patrick misinterpreted the conditions of the track and lost control at the "Eiskurve". The Porsche sided against the crash barrier and was heavily damaged. A continuation of the race was impossible and the end of the race for the team from Barweiler was sealed. At the end there was still the fastest laptime during the race with 8:11.939 as a little success. Even though the goal for the day wasn't achieved, the team didn't lose their good spirit. During a cool "Kölsch" the next race was targeted.
Text: Hendrik Kebben
Photos: Martin Braun / Manfred Muhr