No luck at the 6h- race
01.09.2013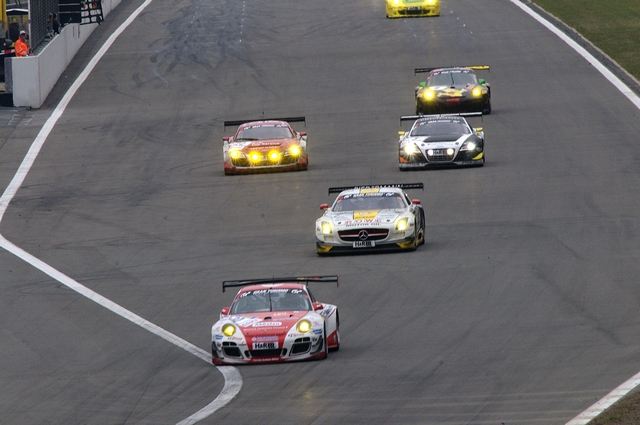 After the last overall victory the highly motivated Frikadelli Team from Barweiler entered the 6h- race at the Nürburgring – which marked the height of the season of the VLN long-distance series. For the crew around Klaus Abbelen it rather could have been a thrilling race, but unfortunately it turned out quite differently.
Besides Klaus Abbelen, Sabine Schmitz – who had to go on a hiatus at the last race due to a knee injury – participated. Next to these two motorists from Barweiler regular driver Patrick Huisman (Netherlands) and the Porsche factory driver Patrick Pilet (France) showed their skills on the fastest meatball of the world. In this combination it promised to be an interesting event.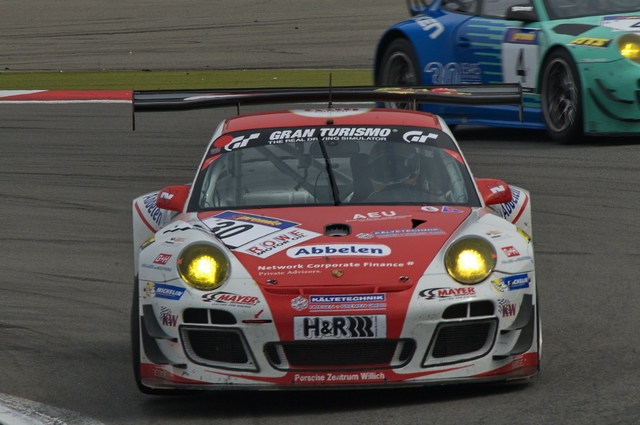 At first the qualifying ran smoothly. With the first time at the morning Patrick Pilet secured the team an excellent 8:07,994 which wasn't undercut for a long time. Only at the end of the trainings session two drivers were faster – this should push the Frikadelli team to go one better. Patrick Huisman prepared himself to shoo the fastest meatball of the world for a second time around the Nürburg, but his initially excellent round sadly ended early on. Due to poor fuel pressure the Dutchman was forced to stop the car on the track to avoid further damages. The Porsche was towed to the box – here the source of the problem should be eliminated by a change of the sensor.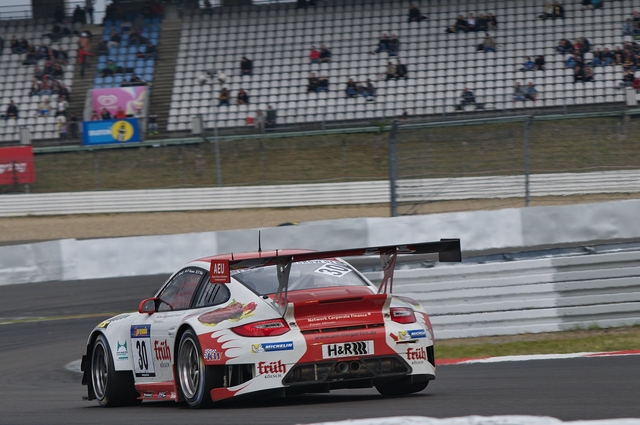 At the 1. Stint Patrick Huisman was driving and could gain the second position till the first planned pit stop whereby the team seemed obviously pleased. Until round 20 the strong performance could be maintained – then the announced rain started. The choice of tyres wasn't easy and promised during these unstable conditions a thrilling poker for the right tyres. However the Frikadelli couldn't demonstrate if it was able to master this poker game: the morning problem with the poor fuel pressure occurred again and resulted in heavy lapses at the boxer engine of the bolide. Team manager Frank Lynn decided to terminate the race and summoned Sabine with the vehicle back to the box. "We don't know what the source of the problem is at the moment, but a continuation of the race wasn't possible anymore", commented Klaus Abbelen the decision after the race.
Text: Hendrik Kebben
Photos: Martin Braun