Quick end for Frikadelli Racing at the last VLN race before the 24h race
01.05.2012
Actually, it could have been so easy: racing, prepare car and get ready for the biggest event in this year's racing calendar, the 24h race at the Nurburgring. But the coincidence had planned other things for the Frikadelli Racing team.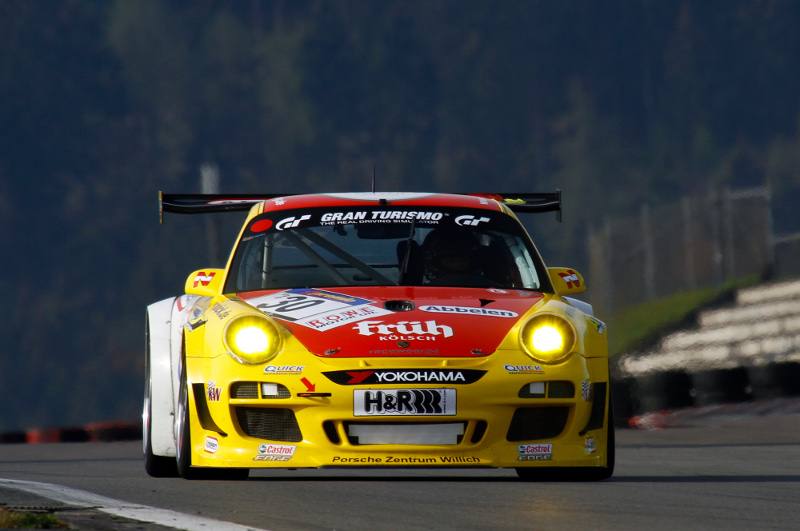 Already the morning practice went not really optimal. Because the the racing line was still wet at the beginning, the team was limited to a safe strategy. All drivers completed a risk-free lap and put their hopes on a last, fast turn at the end of the session when the track was completely dry. But the last lap of Christopher Brueck did not bring the fast time they were hoping for, with that the Porsche would have had made it once again to the top 10 in the race to start. Because of numerous yellow flags, lots of traffic and oil on the track there was no more improvement in it. Therefore the in the wet driven lap of 8:42.154 did count and that would be start position 24.
With not ideal conditions, the start was ahead for the four drivers Abbelen Klaus, Sabine Schmitz, Patrick Huisman and Christopher Brueck. The first stint for the 54th ADAC ACAS H & R Cup this time was a Boss job, Klaus Abbelen drove the start in this race himself. In the middle of the crowed the experienced team boss started a hot chase, which should bring the Porsche rapidly forward. But the fast hunt already found a abrupt end when the Porsche collided with a much slower car.
When the damaged car came to the pits, that this race was finished for the "Frikos": The impact on the rear of the vehicle ahead had a part of the front bumper drilled through the radiator. There was not even a thought of continue the race.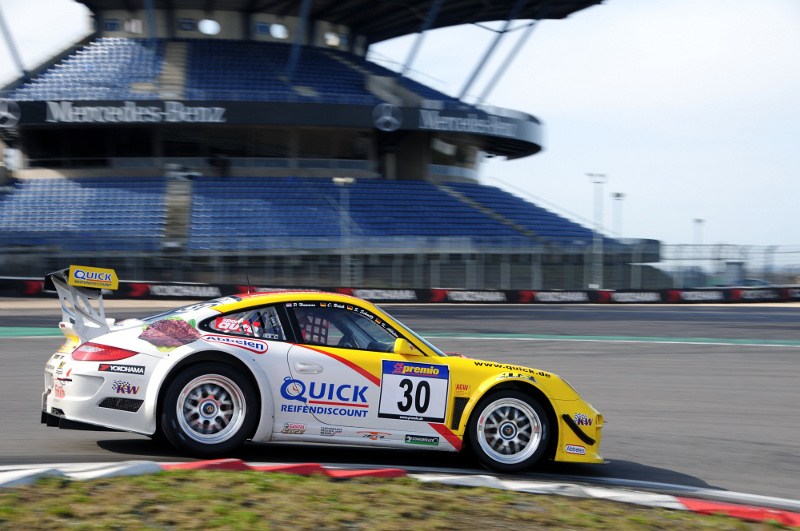 "We had planned to win one of two current races, then we must do that now in the 24h race," joked Klaus Abbelen after the race with a cool koelsch beer. Whether the second race can be won then, we'll find out in about two weeks when Frikadelli Racing is at the 24h race at the start..
Text: Hendrik Kebben