Record run in a Jeep Grand Cherokee SRT8
14.09.2011
With what kind of vehicle can you actually drive round the Ring? Whether with a racing or a normal road car, wether on the back of a horse, by helicopter or even with a van: race driver Sabine Schmitz has actually nearly driven everything on the legendary Nuerburgring Nordschleife. Since yesterday there is another , rather unusual vehicle on her long list: The new Jeep Grand Cherokee SRT8.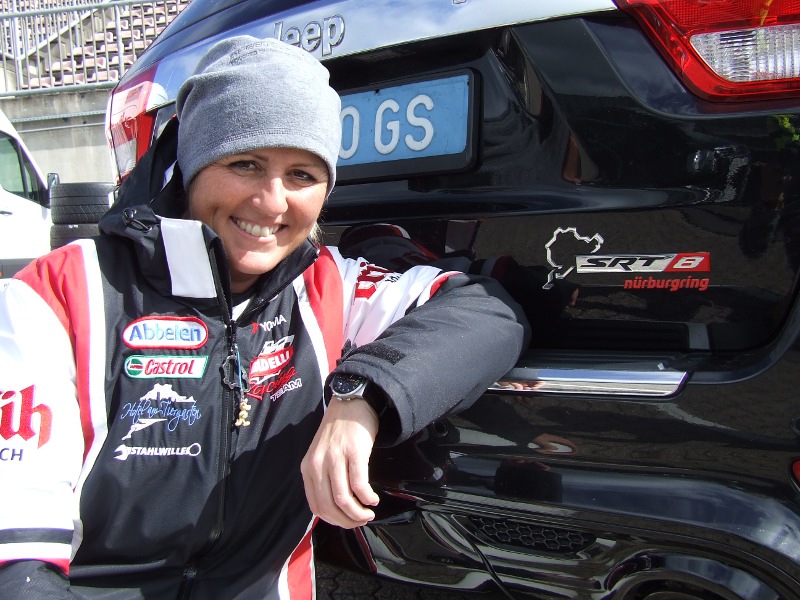 The new top model in that series with a powerful 6.4 liter V8 engine has 461 horsepower. On road tires and with complete standard equipment did the record run on the 20,832km long track start. Gracile drove Sabine the 2,4 ton heavy jeep on the track and reached on the end a impressive time of 8:49 minutes.
With that recult can Sabine be very happy, a specially modified Porsche Cayenne Turbo managed with low profile tires only a time of 8:33 minutes. The recording will be broadcast on the Speed-Channel in the U.S.